April is the Best Month to Sell Your Home!
Thinking of selling your home this year? Whether you are upsizing to meet the needs of your growing family, downsizing as the kids have gone off to college or are thinking about moving to another area entirely, April is a great time to sell! Based on the numbers, its actually the BEST time to sell.
Realtor.com recently conducted national research that shows the first week of April is the peak of the spring selling season. The report used "trends in median listing prices, views per property on realtor.com, home price drops, median days on market, and number of listings on the market over the last three years," to determine a ranking for every week of the year. Listing your home in the first week of April contributes 14x more property views, 5% less competition from other home sellers, and results in the home being sold 6 days faster!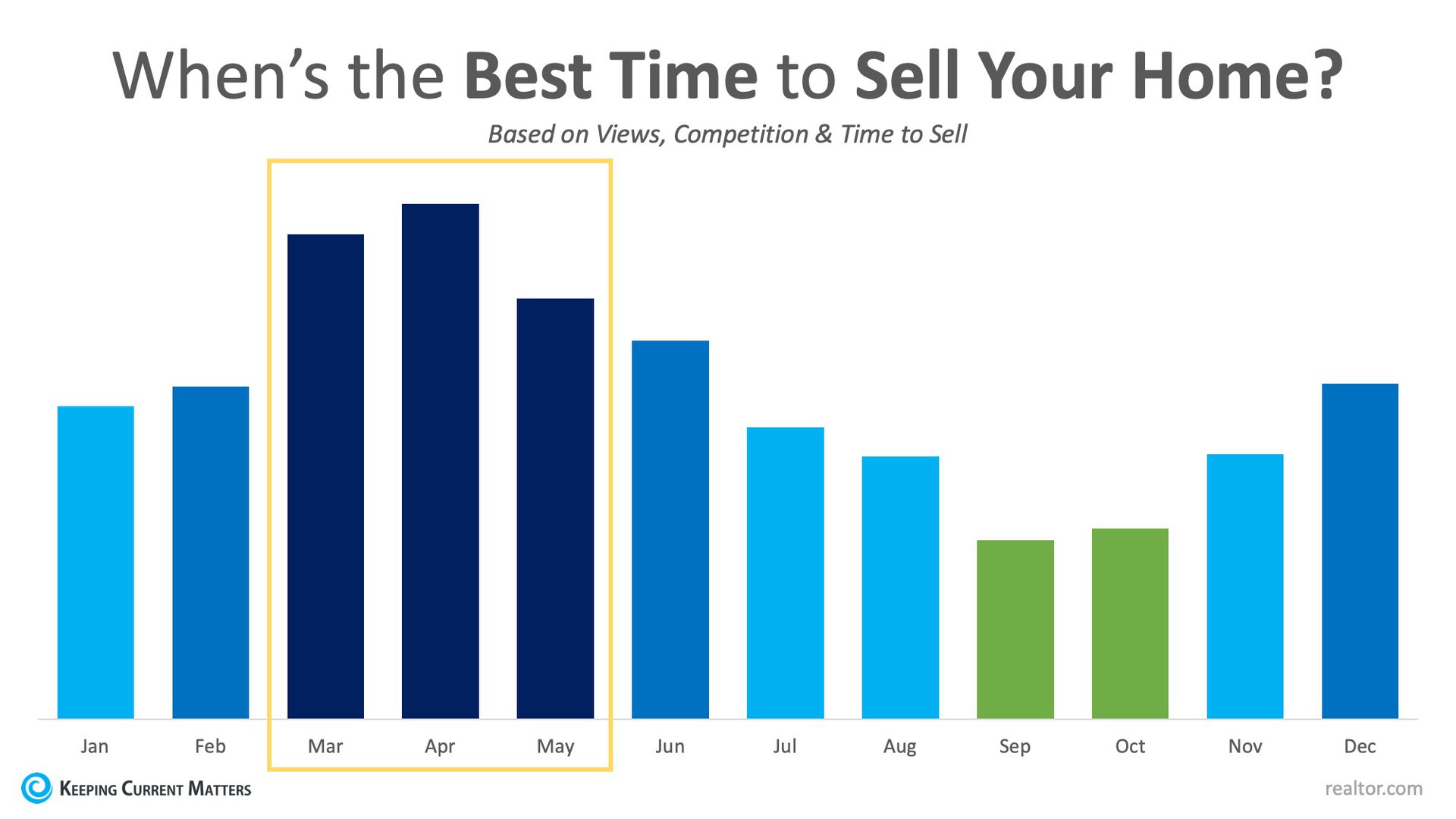 Source: Keeping Current Matters
Although April is the strongest month, there is still time in the spring busy season if you aren't quite ready yet. Now through June is a great time to sell and there will always be buyers out there for home that are priced well. Bottom line is, if you're even considering selling, let's chat and talk about what your home is worth!