One of our favorite ways to unwind after a long day or celebrate a special occasion with friends & family is with a nice glass of vino. Whether your preference is red, white or sparkling, the Indy area offers some awesome places to sip. Here are a few of our favorites from Carmel to downtown and all places in between!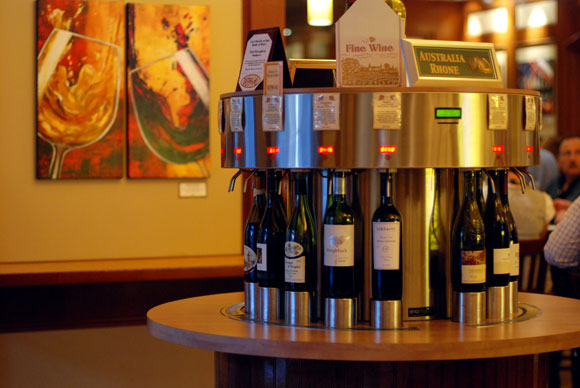 50 W Washington St, Indianapolis, IN 46204
This downtown Indianapolis wine bar features wine by the ounce on tap! A full bar is also available for those who have another drink of preference. This is a great spot for a drink before a show, concert or sporting event downtown!
345 Massachusetts Ave, Indianapolis, IN 46204
This Mass Ave establishment is a great casual spot for a glass of wine and some comfort food. Our favorite time of day to stop by this spot is for weekend mimosa brunch!
8626 E 116th St, Fishers, IN 46038
Dangerously close to the Trueblood Real Estate offices in downtown Fishers, this is a frequent stop for us! LouVino offers outstanding small plates style food, a huge wine list and quite a few bourbon options as well. This Louisville based restaurant also offers one of our favorite patios on the northside.
37 W Main St, Carmel, IN 46032
This Carmel establishment also offers a location near Mass Ave. It's a great place to drink wine and feel good about what you are doing. The Indiana based owners own their own winery in California and donate 50% of profits are donated to charity.
Coopers Hawk Winery & Restaurant
3815 E 96th St, Indianapolis, IN 46240
This northside establishment is a great restaurant that also offers its own branded wines. We love their flat breads, salads and appetizers with a glass of their house wine. They also offer an awesome store where you can buy wine, glassware and cool wine accessories!