Most times you get what you pay for, but sometimes you luck out. Here are a few true deals, with features of higher-end products for less money.
Rock solid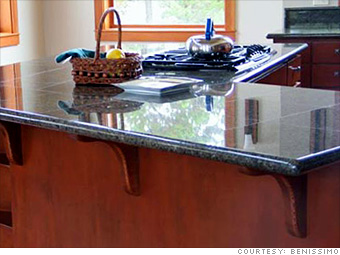 •  3 Kitchens, 3 Budgets
A granite countertop is a staple in high-end kitchens, but don't let the high price tag deter you. Granite tiles are much more affordable than slabs and are easier to install.Now available in five new colors, Benissimo's Granite Solutions takes it a step further by offering 1/2-inch tiles that have a 1 1/2-inch bullnose. The best part: it's about 50 percent less costly than a slab.