5788 Chazimal Street
4BR / 2.5BA in Lakes at Sugar Grove
7377 Avalon Trail Road
5BR / 3BA in Avalon Trails
13094 Overview Drive
3BR / 2.5BA Townhome in Saxony
15130 Atkinson Drive
3BR / 3.5BA in Brighton Knoll
4004 Ayers Lane
4BR / 2.5BA in Setters Run
10873 Glazer Way
4BR / 2.5BA in Ridgefield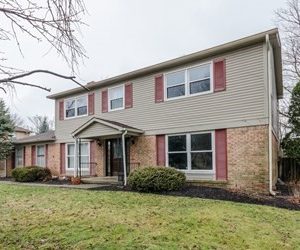 Kim is an amazing person who devotes more than just her job skills into finding you the right home (or selling). We were very picking and had a pretty wide location to choose a home from but Kim showed us everything we wanted to see. She also helped us see things in the homes that we wouldn't have seen otherwise. This saved us a lot of trouble in making decisions about the right home. We would recommend Kim to anyone!
I highly recommend Kim Carpenter as a realtor. She is professional and has high integrity and work ethic. If you are in need of a realtor, Kim is the person to contact to meet all of your needs. I have the utmost respect and regard for her!
Latest Blogs from Kim
Follow my blog for info on community event, home owner tips, buying/selling advice & more!
+
Feb 07, 2017
Some of the We Sell Indy Team's favorite breakfast places around the great city of Indianapolis.
Continue Reading